The Best Breakfast Spots near White Plains, NY

Roll out of bed, find your comfiest outfit, then head out to the best breakfast spots near White Plains, NY. Start your day off right with your favorite meal and cup of coffee in hand!
City Limits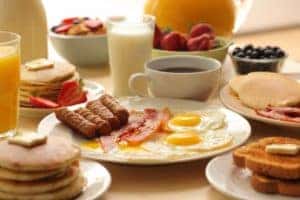 Using a made-from-scratch mentality, City Limits shows off a large selection of comforting dishes you know and love, turned up a notch in a sophisticated manner. All breads and gourmet pastries are freshly made in-house each day, with fish and meats smoked on the premises in a traditional steakhouse. Like any good diner, you'll find breakfast served here all day.
Indulge in the country white French toast, served with a tart and sweet house-made apple sauce, or get your egg on with a delectable pancetta omelet–––served with that salty Italian bacon, onion, mozzarella, and tomato.
On the run? Those fresh breads and pastries will come in handy before your next business meeting. Pick up your favorite!
The Original Pancake House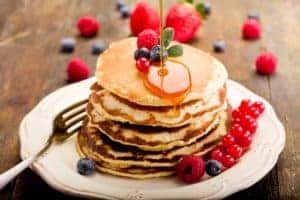 Founded back in 1953 by Les Highet and Erma Hueneke, The Original Pancake House may have gotten its start thousands of miles away in Oregon. However, its White Plains location has become a staple since it opened back in 2014.
The recipes demand the finest ingredients, from 93 score butter and pure whipping cream to AA-grade eggs. The old-fashioned sourdough yeast is incorporated into many of the batters to ensure light, airy, fine-textured pancakes and other creations can be brought to life.
Does your morning call for a tall stack of buttermilk pancakes? Perhaps the bacon and white cheddar omelet is calling your name. How about a crepe? They're hand-rolled and made fresh daily from scratch. No matter what you're ordering, you can't go wrong at The Original Pancake House!
Townhouse Diner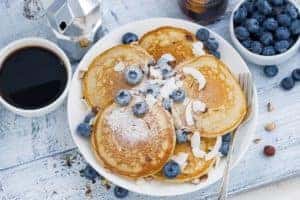 The Townhouse Diner serves up diner fare the way it was meant to be, whether you're the eggs benedict fan in the family, or willing to try out one of the great specials, like corned beef hash and eggs or the Irish breakfast.
The omelet list is extensive to say the least, so you'll have no problem choosing one to jumpstart your day––whether it's the western with ham, peppers, and onions; the Spanish with peppers, sweet onion, and red salsa; or the California, with avocado, mushrooms, tomato, and Monterey jack cheese.
How about something hot and fresh from the griddle? The Townhouse Special is a favorite of visitors: French toast or pancakes, bacon, ham, sausage, and two eggs––all in one order? Now that's a breakfast!
Breakfast Is Served
Visit the best breakfast spots near White Plains, New York! Start your day off right with the family, hang out with friends, or drag your roommates out of bed––they'll thank you later––and find your favorite way to start the day!