Does the Lexus NX Require Premium Gas?

With its spacious cabin, sleek exterior design, and powerful performance, the Lexus NX knows how to provide White Plains, Yonkers, and Scarsdale, NY, drivers with luxury. If this luxury vehicle is high on your list, or perhaps if you already own one, you may be wondering if it requires premium gasoline to make it run.
The team at Lexus of White Plains is taking a closer look at the gasoline requirements of the NX, so you know what to expect from this luxury SUV. Schedule a test drive today.
---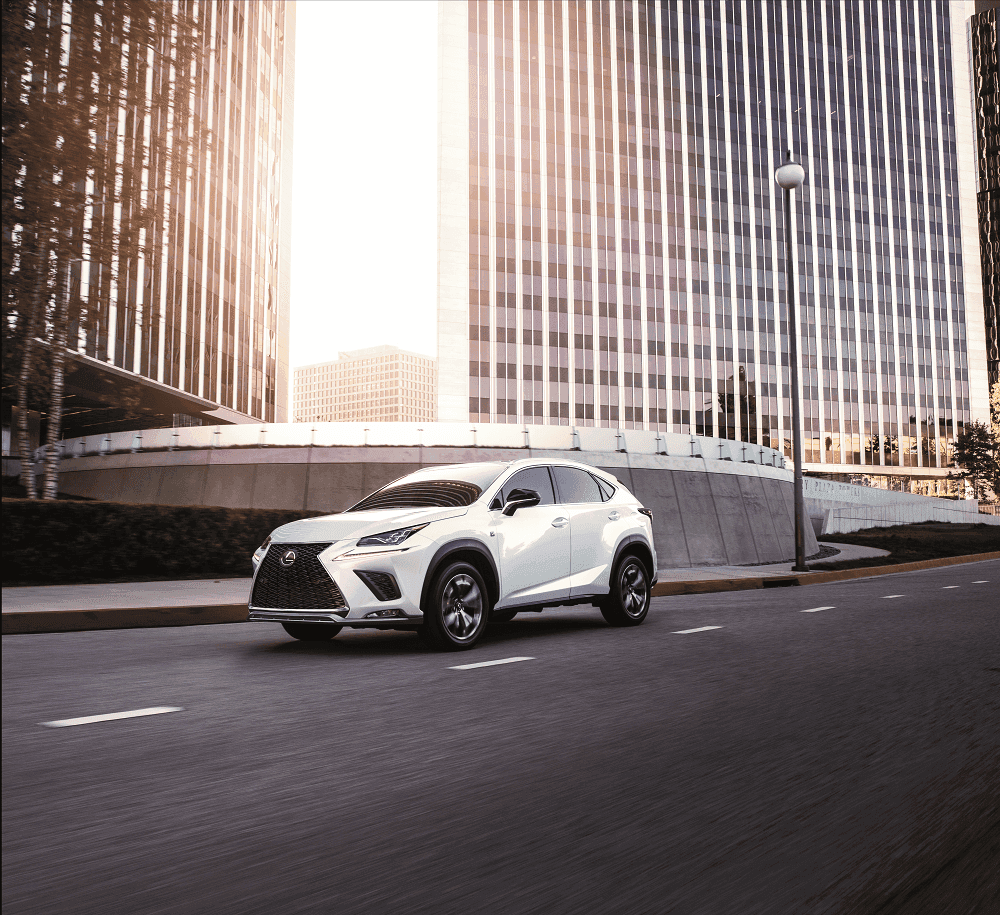 The Lexus NX Requires Premium Gasoline
When it comes time to fill up, the Lexus NX requires premium unleaded gasoline. You should be looking for an octane rating of 91 or higher, to ensure the NX runs efficiently while providing the best possible performance.
Any gas used in the NX should not contain any higher than 15% ethanol. If gasoline has more than 15% ethanol, or it is labeled as a flex-fuel alternative, it is best to avoid it and find another option. Lexus also does not recommend using gasoline that may contain methanol or MMT. If you have any questions about filling up your NX, or what these terms mean, our service center technicians can answer them for you.
What can happen if you choose gasoline with an octane rating of lower than 91? It's possible that engine damage could occur. Be sure that when you're at the pump, you're providing your NX with the recommended gasoline.
---
Lexus NX MPG
Once you finally do get to the station to fill up, you might be wondering just how far your NX can travel. This luxury SUV does a good job of balancing efficiency and performance, so you can get the most out of your drives.
Here's a closer look at what you can expect with either front-wheel drive (FWD) or all-wheel drive (AWD) NX options:
NX 300 FWD/NX 300 F SPORT FWD: EPA-estimated 22 city/28 highway MPG
NX 300 AWD: EPA-estimated 22 city/28 highway MPG
NX 300 F SPORT AWD: EPA-estimated 22 city/27 highway MPG
Best of all, you can make the NX your own through the Drive Mode Select system. This standard drive mode system allows you to make things more responsive or more efficient, just by turning a dial. Turn the dial to "Sport" mode and watch your NX take off in a whole new way. Put it to "ECO" mode and you'll be saving fuel on your next trip.

---
Turbocharged Power Rules the Day
Lexus has spent years refining the Lexus NX engine. The NX 300 turbocharger counts on advanced technology to move between regular and Atkinson cycles. The 2.0L engine produces 235 horsepower in the process, pairing quick acceleration with outstanding efficiency.
Want to take control of shifts? The race-like paddle shifters on the steering wheel allow you to get the most out of your NX. Simply flick the paddle shifter and feel that extra gear kick in while you're out on the highway.
---
Be Sure to Take Care of Your Lexus NX
As long as you're putting 91 octane gasoline in your Lexus NX, you're doing all you can when it comes to filling up in White Plains, Yonkers, and Scarsdale, New York. Lexus of White Plains service technicians are here to care for your vehicle when service is required. Have any questions for our staff? Reach out to us today!