How to Bleed Brakes

Every day, White Plains, Yonkers, and Scarsdale drivers rely on their brakes to be that important safety net. If they've started to feel a little less responsive, and a little spongier, that can be a sign the brakes aren't working as they should.
Your safety is our number one priority. If you have issues with your brakes, contact our service department immediately.
Lexus of White Plains wants to make sure your brakes are operating as they should. That's why we've put together this guide describing how to bleed brakes.
Bleeding the Brakes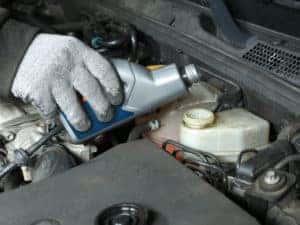 There are a few steps you'll need to follow when it comes to bleeding brakes, so be sure to acquire and set aside any necessary equipment prior to taking on the job. You'll want to start by making sure the vehicle is supported, so use jack stands to jack it up and remove all four wheels.
Look for the caliper bleeding screws and spray them down with oil, then use a brake bleeder wrench or combo wrench to loosen them. Tighten the screws once again when done, but don't tighten them too much.
Schedule a brake inspection at Lexus of White Plains today.
After you've done this, you'll need to check the brake fluid level in the brake master cylinder. If the levels look low, new fluid should be added. Your owner's manual has plenty of information about what kind of fluid should be used. Fit a piece of clear tubing over the bleeder screw, then place the other end in a catch basin or bucket.
With the engine turned off, have a friend pump the brake pedal until they begin to feel resistance. Whoever is helping you should let you know when the pedal begins to feel firmer. As the pressure is being applied, open up the bleeder screw and let the fluid flow through the tubing.
Make sure that you get a heads up and know when the brake pedal will be released, so the bleeder screw can be tightened again. Continue to repeat this process until no more air bubbles come through with the fluid. This should be done for every brake location. Tighten all the screws, and then put the wheels back on.
Looking for a new Lexus model? Take a look at our new inventory today.
Brake Light On? We're Here to Help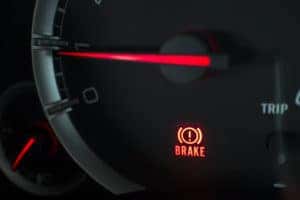 If you're driving around the area and your brake light has turned on, our service technicians are here to take care of your Lexus. If you've noticed your vehicle is taking longer to stop, or when you press down on the brake pedal it almost reaches the floor, it's best to stop by for brake service.
The brake pads may need to be replaced, too. Brake pads are generally replaced every 40,000 miles or so, though they may need to be replaced sooner if you're often tapping the brakes in rush hour traffic. Let our team take a look, and we'll let you know what the brake solution is.
Turn to Our Brake Repair Experts Today
When it comes to comprehensive brake service, Lexus of White Plains is here to help. We've explained how to bleed brakes, but if you prefer that our service technicians take a look, we'd be happy to. We want you to be able to get back out on the roads of White Plains, Yonkers, and Scarsdale as soon as possible. You can also get additional automotive tips from us, like how to clean leather car seats, and more!