Lexus Vehicle Comparisons
Do you have your choices for your next car narrowed down but need more info to make your final decision? We can help with that! We have provided a tool to help White Plains, Yonkers and Scarsdale drivers weigh their options in order to find the car they'll love for years to come. Check out our inventory today!
Simply click on the links to view the Lexus vehicle comparisons that will give you insight to find the car that is ideal for your individual lifestyle.
Inside Our Lexus Vehicle Comparisons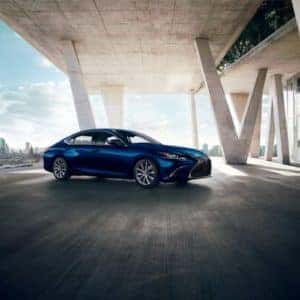 These Lexus vehicle comparisons are packed with purposeful information that allows you to place any Lexus that you are considering next to similarly matched cars. You can make a full assessment according to your own personal specifications and priorities.
To give you an idea of what kind of information is contained within our Lexus vehicle comparisons, the following is a list of some of the types of features you will find in each one:
Safety features.
Gas mileage.
Measurements for cargo and passenger space.
Technology and entertainment.
Interior and exterior design.
Each of our comparisons presents this info in clear, concise terms. This convenient approach makes it easy for you to see the differences between our cars and those of the competition. For instance, if you consider safety to be a high priority, these comparisons give you the ability to dissect each car's safety features. Likewise, if you place gas mileage, cargo space or technology at the top of your list of items that you want your next car to have, these comparisons will show you how Lexus automobiles stack up with the others.
The bottom line is that our Lexus vehicle comparisons assist you in making an assessment on your terms.
Begin Your Journey Today
If you're in White Plains, Yonkers or Scarsdale, click on the links to get a head start on owning your next car before you even step foot on the lot!
After you've delved into all of your desired features for each car on your shortlist, visit us at Lexus of White Plains and schedule your test drive.