Lexus Dealer Greenwich, CT Lexus Dealer Scarsdale, NY Lexus Dealer Westchester, NY Lexus Dealer Yonkers, NY
---
Finance a Lexus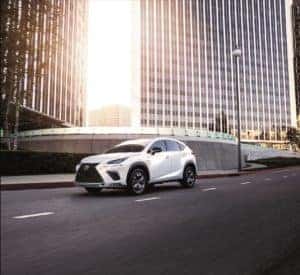 If you'd like to experience a Lexus, it might be time to fill out the finance application on our website. Of course, if you choose to pay for a car in cash, you won't have to do this. However, an overwhelming number of drivers opt for a Lexus lease or finance contract.
Not sure which one is right for you? At our Lexus dealer near Bronx, NY, we'll walk you through the different loan and lease options you'll have access to at our dealership.
Enjoy having the latest features and amenities every few years? A lease will likely be the best choice. Want to build equity and own your car for five, seven, perhaps even 10 years? Buying likely makes more sense. Let us guide you to the right financing.
About Bronx NY
Once you've found the Lexus you want to call your own, it's time to get out there and see the Bronx in a whole new way. Throw in some snacks, beverages, and bring the family to Yankee Stadium for an afternoon or evening of fun watching the perennially competitive Yankees take to the field.
Or, ensure the kids are getting back to college safely––drop them off back at Fordham after a refreshing spring break, then head for home in style.
Get in Touch With Us at Our Lexus Dealer near Bronx
Reach out to our experienced Lexus of White Plains staff members for information about our inventory or to schedule a service appointment.
Our Lexus dealership near Bronx, NY, is committed to serving the community, and is here is to guide you to the next car you'll love driving.