Lexus Dealer Greenwich, CT

Greenwich, CT, is a gorgeous town in Fairfield County, right on the water of the Long Island Sound. No matter where your travels around the area take you, you'll need a great car to get you from place to place.
You can find the vehicle for you at Lexus of White Plains, near Greenwich. Contact us today to get started!
---
Lexus Models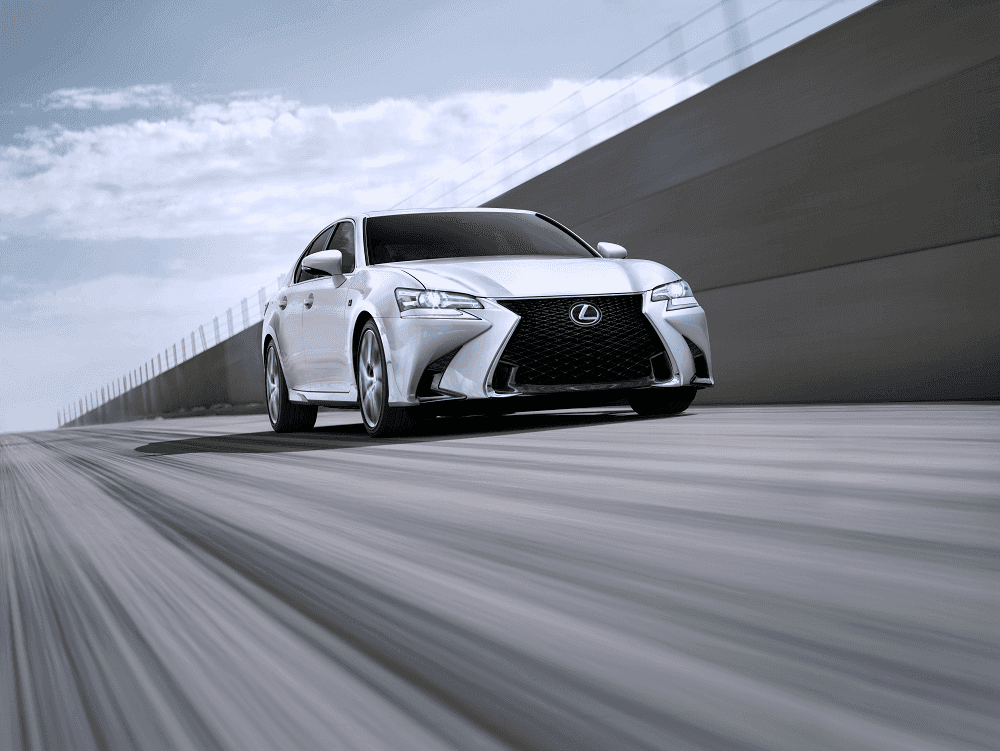 Ready to find a new car that you'll love for years to come? Get started by taking a look through our Lexus inventory, either by visiting our showroom in person, or by heading to our online inventory listings on our website.
Discover all our models using the helpful filters, so you can quickly and easily narrow in on the Lexus that meet your criteria for price, fuel efficiency, features, and more.
Our inventory is filled with vehicles to match every lifestyle, from the classic GS 350 sedan to the capable RX 350 SUV. When you find one that you like, let us know, and we'll get you scheduled to take a test drive at our Lexus dealer near Greenwich.
The Benefits of L/Certified
We talked a bit about our available models above, but's worth focusing in on a certain part of our inventory––the L/Certified models on our lot. If you're not quite ready to buy a new car, but want the assurances of a certified pre-owned model, then our L/Certified program is meant for you.
This way, you have the opportunity to pick out your next luxury vehicle, but aren't paying the full price of the car. Our Lexus technicians put these models to the test, with every pre-owned model going through a 161-point inspection to ensure the highest quality. These vehicles all come with an unlimited-mileage vehicle warranty, plus factory-recommended maintenance for two years or 20,000 miles.
Forgot to fill up? Found yourself locked out of your vehicle? Hit a nail and your tire is losing air? That's where the 24/7 Lexus Roadside Assistance comes in handy. We'll respond to your call, perform any necessary maintenance, and get you back on the road as soon as possible.
---
Lexus Dealer Bronx, NY
Lexus Dealer Scarsdale, NY
Lexus Dealer Westchester, NY
Lexus Dealer Yonkers, NY
---
Lexus Service Center

Our Lexus dealer near Greenwich is also home to a Lexus service center, where you can get maintenance and repairs done on your vehicle. The best way to keep your car in great condition for as long as possible is to bring it in every few months for regularly scheduled maintenance appointments.
During these appointments, your auto technician will give you an oil change and check out all the important systems in your vehicle. This is a great way to prevent future problems, as they can remedy any issues and replace worn parts before they can cause damage to the vehicle.
---
Forward-Thinking Lexus Financing
Our goal is to provide a financing package that best fits your needs. At our Lexus dealer near Greenwich, we work with various banks and lenders from throughout the region, in an effort to provide you with the best possible package, whether it's a loan or lease.
There are benefits to both––if you plan on holding onto your vehicle for a lengthy period of time, you'll likely want to consider a loan. Once the loan has been paid off, the vehicle is yours for good, and you may do with it what you wish.
Should you opt for one of our Lexus lease deals, you'll get behind the wheel of the car the same way you would if you purchased it. However, you'll be able to bring it back to us when the lease is over, which is typically after two or three years. Then, you'll be able to start the search for your next Lexus with all of the latest technology and features.
Fill out our Lexus financing application on our website today. We'll start working on that loan or lease once we've received the application from you.

---
Check Out the Latest Lexus Research Online
Before any major purchase, you're likely going to do some research about the product and its quality. When buying a car, it's no different.
Online, we offer access to the latest Lexus research. If you have a specific model in mind––perhaps you're driving the previous version right now––click over to our Lexus research page to learn about the latest features and amenities.
Read the Lexus reviews, check out the latest comparisons to see how it stacks up to other luxury models, and get a better idea of when to schedule that next service appointment with the maintenance schedule information.
If you've already done the research, call us for a test drive. Our sales team will be standing by, ready to assist you!
---
Explore Greenwich CT
When you get your brand-new Lexus, you don't want to just head straight home and leave it in the garage. Give it a good first run by taking it for a drive around Greenwich, stopping at some of the best places along the way.
The Bruce Museum is a unique museum that focuses on art, science, and natural history––all under a single roof. There's always a new rotating exhibit to see, so you'll want to return often.
Learn about the rich history of the area when you visit the Greenwich Historical Society's Bush-Holley Historic Site. The site was the home of one of the country's first important art colonies, and when you visit, you can learn so much about the people who once lived, studied, and taught here.
---
Visit Your Lexus Dealer near Greenwich CT
If you're ready to begin your search for a car you'll love, you're in the right place at Lexus of White Plains! Head to the inventory section on our website to see our full stock of Lexus models.
When you find a model that has all the features you need, let us know. We'll get you scheduled for a test drive, so you can come get behind the wheel and see how much you love it!