Lexus ES Technology

Luxury means more than comfortable seating in a Lexus ES. It also incorporates the technology that eases and enhances your driving experience.
The team at Lexus of White Plains has compiled a guide detailing Lexus ES technology. Drivers in White Plains, Yonkers, and Scarsdale, NY, can read more about the sophistication available in this stylish sedan. Schedule a test drive today.
First-Class Luxury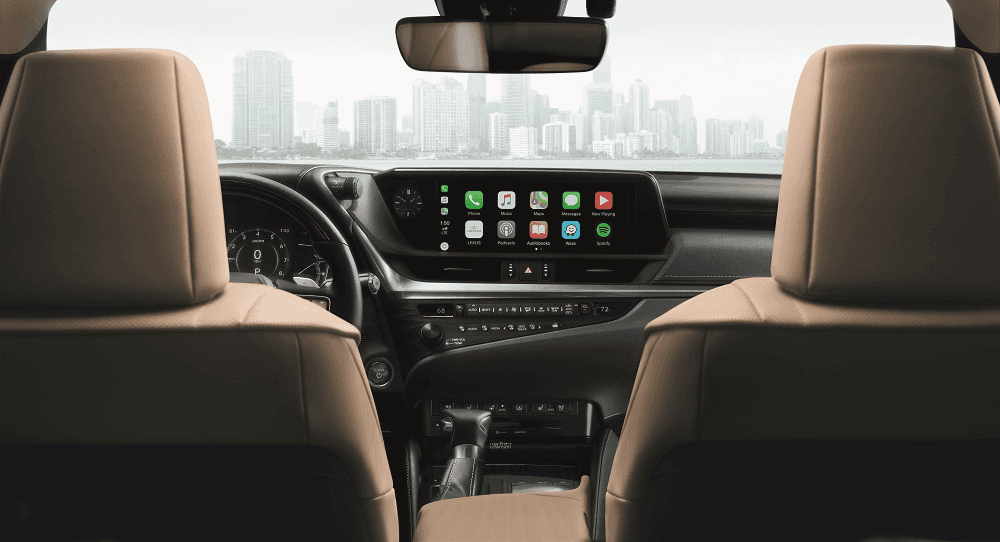 Driving a Lexus is synonymous with a well-crafted interior designed for your enjoyment. This includes infotainment that makes your daily routine easier to manage.
Getting ahead in the game means harnessing the technology that you are familiar with. Lexus ES technology connects with brands that you already work with, including:
Apple CarPlay®
Android Auto™
Amazon Alexa
Lexus also offers a touch of tomorrow's technology. The available Head-Up Display is a 10.2-inch array that projects adjustable information, like speed and your current gear, onto your windshield.
Paired with that display is another sleek piece of technology. The available 12.3-inch high-resolution split-screen multimedia display provides big-screen access to climate and audio controls. Its design provides user-friendly accessibility that works with the safe and convenient architecture of a Lexus.
Merge Safety & Convenience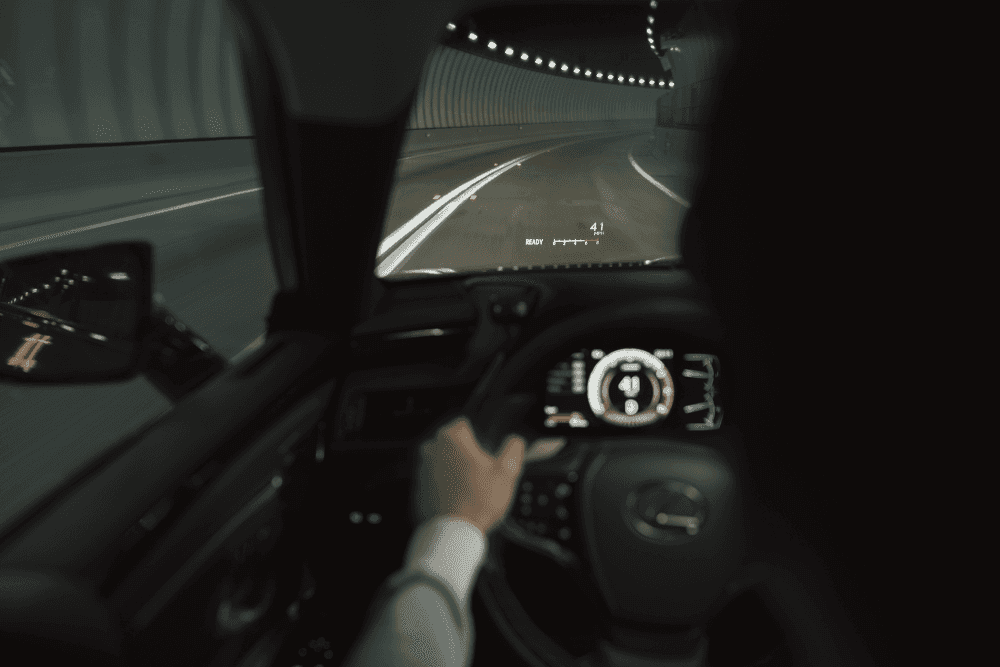 Lexus ES technology is enhanced by merging a driver's safety with everyday convenience. Driver-assistance features help manage the changing traffic around you.
Available Blind Spot Monitor with Rear Cross-Traffic Alert detects vehicles in nearby lanes. The system also notifies you of approaching vehicles when you are backing out of a parking spot or driveway.
Optional Rear Pedestrian Detection also aids driver awareness while in reverse. The system searches for potential rear collisions and provides audio and visual cues for drivers. It can even apply the brakes if the driver does not react in time.
Finding a parking spot on an Arthur Avenue date night is easier with an ES. Available Intuitive Parking Assist with Auto Braking looks for objects in your path while you are parking. The system's auto-braking also helps prevent potential collisions in your parking path.
These systems touch on the potential of a Lexus. How does Lexus ES technology help the car perform better?
Optimize Your Drive With ES Hybrid Technology
Lexus ES technology exudes what it takes to succeed in the modern world. This includes the ES Hybrid, which empowers you to take advantage of the latest Lexus engine technology every day.
The ES Hybrid's 2.5L In-Line 4 hybrid engine unleashes an EPA-estimated fuel economy of 43 city/44 highway MPG. That novel engine versatility allows drivers to take efficiency to the next level.
The ES Hybrid's innovation goes beyond just the engine. Ambient interior lighting and the Mark Levinson® PurePlay sound system are available features that merge to create a cabin technology that induces the pure enjoyment drivers experience when piloting a Lexus.
The hybrid engine and interior technology make the Lexus ES a match for drivers who want to experience the future when they drive. Imagine traveling to your next weekend getaway in a car with that combination of craftsmanship and innovation.
See How You Can Revel in Lexus ES Technology
Now that you know more about Lexus ES technology, you can experience that leisure in person at Lexus of White Plains.
Drivers in White Plains, Yonkers, and Scarsdale, New York, can stop in or schedule a test drive to enjoy the premium quality of Lexus.