Lexus IS 300 Maintenance Schedule
The pristine Lexus IS 300 is a statement model that sports appealing performance and cutting-edge style. To keep this model running at a high level requires the necessary maintenance, which is what this Lexus IS 300 maintenance schedule review is all about. If you follow this review, your Lexus will have a higher quality of life, and you can continue carving up roads around White Plains, Yonkers, and Scarsdale.
So, keep reading, and you'll learn a few things about maintenance and care. And, if you need to schedule a service appointment, call Lexus of White Plains!
Every 5,000 Miles
After getting your Lexus IS 300, you'll want to have a brief inspection once you hit 5,000 miles. And, moving forward, it's a good idea to continue getting these services every 5,000 miles thereafter, to help ensure your vehicle remains at peak performance.
This stop into the shop will be a quick one, with the following services included: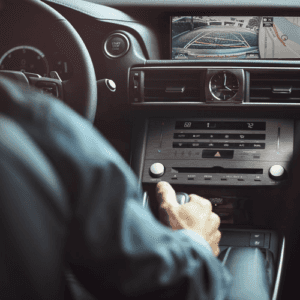 Replace engine oil
Rotate tires
Inspect wiper blades
Inspect and adjust fluid levels
Visually inspect brake pads, calipers, and rotors
Every 15,000 Miles
15,000 miles means it's time to have another round of inspections. However, this will be a more comprehensive check, to ensure your Lexus continues to perform well for the upcoming 15,000 miles.
The list of services included below is in addition to the repairs and inspections made at 5,000 miles:
Replace smart key battery
Inspect axle shaft boots
Inspect ball joints and dust covers
Inspect body
Inspect brake lines and hoses
Inspect engine coolant
Inspect exhaust pipes and mounting
Inspect front and rear differential oil
Inspect rack and pinion steering assembly
Every 30,000 Miles
Once you hit the 30,000-mile plateau, you'll start to see some parts getting replaced at our service center. This is standard practice for the Lexus IS 300, and many other models. It works to keep your vehicle highly-responsive and refined.
The list of replacements is below, with many of the aforementioned inspections still occurring when you visit the shop:
replace brake fluid
replace cabin air filter
replace engine air filter
replace smart key battery
replace spark plugs
Our Service Center
As you continue driving your Lexus IS 300, you'll need to follow this schedule, and continue keeping up with inspections and replacements. We understand this, which is why our service center is filled with quality equipment and a staff of highly-trained technicians who will work to ensure your car is getting the best treatment possible.
We also make it easy to schedule an appointment with our handy online scheduler tool. Simply find a time available that works best for you, and set the appointment. If you have any other questions, or want to discuss any other type of service, you can always contact us!
Keep Up with Your Lexus IS 300 Maintenance Schedule
The handling and horsepower of a Lexus model ensures a thrilling driving experience each time you get behind the wheel and cruise through White Plains, Yonkers, and Scarsdale. So, keep your Lexus IS 300 in good shape by scheduling an appointment at the Lexus of White Plains service center!