Lexus IS 300 Trim Levels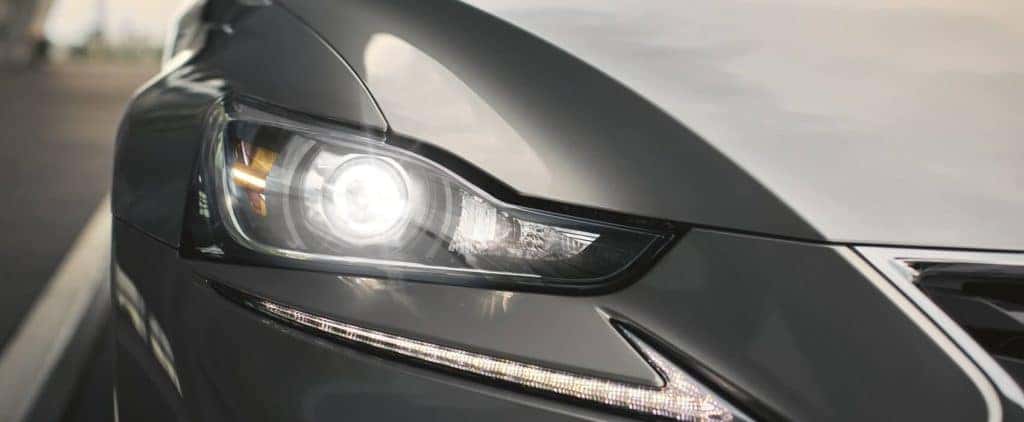 The prominent front fascia of the Lexus IS 300 transitions into sweeping curves that flawlessly continue through the hood and down the door panels, unified in an equally appealing rear end. There are many trim levels to choose from and it's important that you drive home with the IS 300 that suits your preferences.
Interested in a Lexus IS model? Take a look at our Lexus IS inventory.
That's why the team at Lexus of White Plains wanted to give you an in-depth review of the different Lexus IS 300 trim levels. If you're around White Plains, Yonkers, or Scarsdale, continue reading to learn about the nuanced offerings of each and where you can acquire your own. Contact us today to schedule your test drive.
Choosing the Lexus IS 300 Trim Level for You
Lexus IS 300 RWD
This trim comes with a 2.0L turbocharged inline 4-cylinder engine ready to take you wherever you want to travel. Mated to an 8-speed Sport Direct-Shift transmission, you'll have 241 horsepower and 258 lb-ft of torque to play around with when you press the accelerator. Use the paddle shifters to smoothly change gears. Like other IS 300 and IS 350 trims, standard exterior features include LED headlamps with daytime running lights and iconic L-shaped taillights.
Lexus IS 300 AWD
Shop the Lexus IS 300 AWD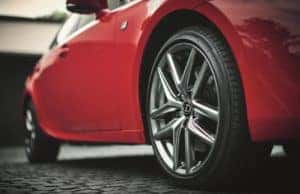 The Lexus IS 300 AWD will also give you paddle shifters, but you'll notice a power boost thanks to a 3.5L V6 that generates 260 horsepower and 236 lb-ft of torque. Instead of the 8-speed transmission, this trim is equipped with a 6-speed automatic transmission to accommodate your daily driving.
Interested in financing a Lexus IS model? Apply for financing today.
Another convenience that's in every IS 300 and IS 350 trim includes a drive mode select with three variable settings: normal, ECO, and Sport. Each one of these provides a different driving experience. Cruise down the left lane thanks to the increased throttle response in Sport mode or relax and enjoy better fuel economy while in ECO mode. Normal mode takes the best of both for a fun and efficient drive.
Lexus IS 300 F SPORT RWD
You'll find the same engine and transmission configuration in the IS 300 RWD. This trim offers styling from the automotive designers at Lexus that's unique to the IS 300 F SPORT. Features such as ventilated and heated front seats come standard, which means you can warm yourself up during the colder months with ease. Exclusive to the F SPORT trim are striking 18-inch split-five-spoke alloy wheels that make for a more responsive drive.
Lexus IS 300 F SPORT AWD
Shop the Lexus IS 300 F Sport AWD
You'll notice an increase in power from the IS 300 F SPORT RWD as this trim is equipped with the same engine and transmission as the IS 300 AWD. It also has the definitive LFA supercar-inspired styling as the rest of the F SPORT IS models. The cockpit of the IS 300 F SPORT is fitted with a digital instrumentation cluster ready to deliver driving metrics and easily toggle between information at the flick of your fingers.
Lexus IS 350 RWD
When you take this trim for a drive, you'll have all the same interior and exterior features on all the other IS 300 trims. The system that sets the IS 350 apart from the rest is its 3.5L V6 engine. Although it's still coupled to the same 8-speed Sport Direct-Shift transmission in the IS 300, this trim produces 311 horsepower and 280 lb-ft of torque that will please our most performance-oriented drivers.
Lexus IS 350 AWD
Shop the Lexus IS 350 AWD
Similar to the other IS 300 and IS 350 trims, your steering wheel and shift knob are wrapped in hand-picked leather and the driver's seat has 10-way power-adjustable settings. For the utmost driving comfort on colder mornings, the steering wheel is heated right where your hands sit naturally. What's intriguing about this feature is its ability to adjust and maintain a preferred set temperature for every driver.
Lexus IS 350 F SPORT RWD
With this trim, you'll have access to the same F SPORT design elements as the other F SPORT models in this lineup. Included on all IS 300 and IS 350s is a power moonroof. Pop the roof on a temperate day to feel the breeze overhead while driving in style. And if it's too hot out to have the windows rolled down, simply turn on your dual-zone climate control to stay cool.
Available features like the 10.3-inch high-resolution multimedia display elevate the technological conveniences of an already advanced interior.
Lexus IS 350 F SPORT AWD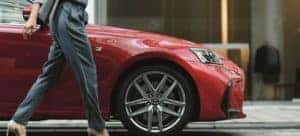 Shop the IS 350 F Sport AWD
All the F SPORT trims come equipped with a viewer for driving metrics to the left of the main speedometer, including G-force and engine turbo-boost. The IS 350 F SPORT AWD runs the same 3.5L V6 engine in the RWD variation.
There are very few differences between this trim and the IS 350 F SPORT RWD, but the standard drive mode select gets a bump in performance with a tuned SPORT S+ setting. This feature tightens the suspension for added steering response and better cornering.
Test Drive the Lexus IS 300 Today
After deciding which trim level is best for your driving lifestyle, we at Lexus of White Plains welcome you to come down to our dealership for a test drive in the Lexus IS 300 today! We're glad to serve the drivers around White Plains, Yonkers, and Scarsdale and are ready to help you drive off in the right Lexus.