Lexus IS Lease

The boldly designed Lexus IS stands out on the roads of White Plains, Yonkers, and Scarsdale. At Lexus of White Plains, we want to be sure drivers enjoy this luxurious sedan. One way to do so is with a lease.
A lease is a great way to take the wheel of a luxury car like a Lexus. We'll explain what makes leasing unique, and why it may be the best choice for your needs. First, let's delve into what makes the IS a fun car to drive. Contact us today to get started.
The Lexus Driving Experience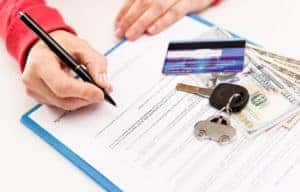 Take a peek under the hood, and you'll soon see what makes this sedan stand out. Of course, the styled front fascia and interior amenities are a major part of the equation, but when you press down on the accelerator, you want a car that can get up and go.
The Lexus IS 300 features a turbocharged engine, perfectly blending high torque with exceptional fuel economy. If you want a bit more power, you'll want to explore the V6 engine the IS carries. Plus, with all-wheel drive capability, you'll not only enjoy a peppy drive, but a safe one. New York winters call for all-wheel drive functionality, and the IS delivers outstanding traction when you need it most.
Gain access to driver-inspired tech, like Lexus Enform, Bluetooth®, and the Navigation System with 10.3-inch split-screen multimedia display, and use these features to your advantage every time you take the wheel.
The Freedom of a Lexus IS Lease
If you're the kind of driver that likes to have options, then leasing a Lexus IS might be for you. We offer flexible payment options and programs designed to keep you on the road with your Lexus. Not sure whether buying or leasing is the right choice for you? We'll be happy to explain the difference between the two options here at our service center and guide you on the right path.
Generally, lease customers will pay less cash up front because there's no down payment like with a finance contract. Lease terms can last anywhere from two to five years, and when the lease is over, you'll have the option to purchase the IS.
If you enjoy being able to upgrade to the latest options and features every few years, see what a Lexus lease is all about.
Lexus Financing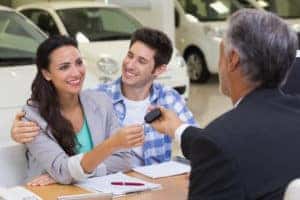 Get creative with your lease! A 1 Pay Lease is an option, giving you the ability to make a single payment, paying less than what you would over the course of a conventional lease. A Low Mileage Lease is an option, too. Don't drive much? With the choice of 7,500-, 10,000- or 12,000-mile leases, pay less while still enjoying the same great Lexus.
Fill out the finance application on our website to get the process started. We look forward to meeting you here at our dealership to discuss leasing a Lexus IS.
Lease Your IS Today!
Ready to take to the roads of White Plains, Yonkers, and Scarsdale? Do it in a Lexus IS leased here at Lexus of White Plains.
Have questions for our finance team about leasing that next car? We want to hear from you! Stop by the dealership or give us a call today!