Lexus NX Maintenance Schedule

If you adore your Lexus NX crossover, it's a great idea to keep up the maintenance on your vehicle. Cars that last and flourish on the byways of White Plains, Yonkers, and Scarsdale, New York, get routine maintenance. Drivers should review their owner's manual and check their odometers to see when to come into our service center at Lexus of White Plains for the next check-up.
Our factory-certified technicians at our service center know the Lexus brand, so they'll know your car when you bring it in. Just make an appointment online or call us with any questions about your vehicle. Read ahead to find out why it's so important to keep to a maintenance schedule and what should be done when. Schedule a service appointment today.
---
At 10,000 Miles
You may have scheduled an appointment before your Lexus NX reached 10,000 miles, but this one is the first of many regular appointments. The service staff will do the following:
Change the oil and the oil filter, and will reset the reminder light. The oil change keeps your engine free from dirt and debris and ensures the best possible fuel economy.
Your tires will be rotated to make sure the treads stay sturdy and road-ready.
---
At 15,000 Miles
Even if your Lexus NX runs well on the road, it's a good idea to bring it by for a check-up at the 15,000-mile mark.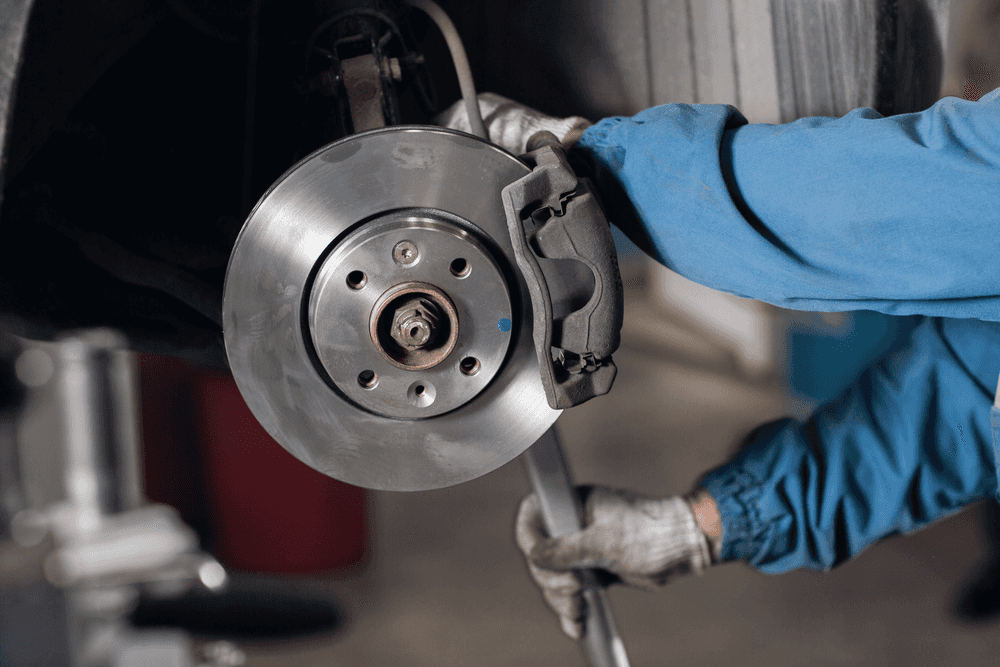 At this appointment, the technician will conduct several inspections of items like the intercooler coolant. This fluid level should be inspected because it keeps turbocharged engines cool.
Our service center will check the rack-and-pinion assembly to make sure it operates properly and that the steering wheel moves the wheels with ease.
Additionally, they'll inspect the steering linkage and boots for any possible wear and tear.
At 30,000 Miles
Hopefully, you scheduled the 30,000-mile check-up because there are plenty of things for your technician to examine.
The parts that make up your braking system will be inspected, including the brake rotors' thickness as well as the pads, lines, and hoses.
Also, you can expect the staff to replace the brake fluid to ensure smooth braking action.
Along with multiple inspections, an oil change will be done and a tire rotation, which should occur at each 10,000-mile interval, will be completed, too.
Each time you bring your Lexus NX in for an appointment, it'll receive a road test.
---
At 40,000 Miles

Spark plugs will be replaced when your car reaches 40,000 miles. These parts give your car the electrical juice it needs to run. Your crossover will undergo other routine maintenance at this mile marker.
At 90,000 Miles
Take your car in for service when it hits 90,000 miles for several different services including:
Replacing the drive belts. The belts streamline every action under the hood of your Lexus.
At this point, your transmission will be checked for leakage. If a technician sees a leak, they'll take measures to fix it or replace any parts that may be cracked and causing a leak.
Take Good Care of Your Lexus NX
You love your Lexus NX crossover and drive it all over White Plains, Yonkers, and Scarsdale, NY. This may lead to normal wear and tear over time, but with a regular maintenance plan in place, you can cherish it for a long time. If you need to schedule an appointment at Lexus of White Plains, call our service center or submit an online request.