Lexus NX Oil Change

Proper maintenance is essential for any vehicle to keep running, and your Lexus NX deserves top-notch service. Here at Lexus of White Plains, we're here to deliver that service to our clients near White Plains, Yonkers, or Scarsdale, New York.
Check out our article below to learn more about oil changes and when to schedule one. If you think it's time for an appointment, contact our team today!
When Do I Need an Oil Change?
---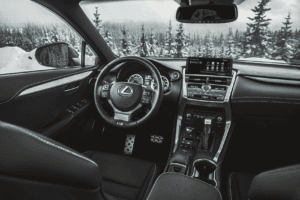 Your vehicle will often need an oil change anywhere between 5,000 and 7,500 miles. If you use synthetic oil for your car, then you can go upwards of 10,000 miles before your next appointment.
For greater confidence that you're scheduling oil changes at the right time, look at the owner's manual for your Lexus NX and see what it says. There should be a maintenance schedule that outlines which services to have done after you drive a certain number of miles.
Your Lexus NX may also be equipped with an oil life monitor. They're designed to detect when an oil change is due so that you don't have to think about the various intervals. When you see a message on the monitor that advises you to get service, you'll know to schedule your appointment.
What Affects Oil Life?
---
Your engine's oil life is affected by a few different factors. Knowing these factors can help you determine whether or not your driving lifestyle calls for more frequent oil changes.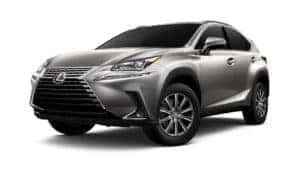 One of these factors is regular short trips of only a few miles. When you start your engine, it needs some time to heat up. Once the engine is hot, the oil gets smoother and moisture within the engine can be evaporated. However, when you only drive short distances, your engine might not get as hot as it needs to. If you're often only making short trips to the store, consider a more frequent oil change.
Another factor is towing. The Lexus NX can tow up to 2,000 pounds when properly equipped, which gives you the chance to bring along some heavier equipment. However, it's important to keep in mind that such towing may require your engine's oil to be switched out sooner than if you weren't towing.
The terrain you drive on is also important to think about. Those living near dirt roads may need to change their oil more often, because the dirt can get into the engine oil and make it less effective. Luckily, you'll be able to schedule an oil change to get a fresh supply.
Where Can I Schedule a Lexus NX Oil Change?
---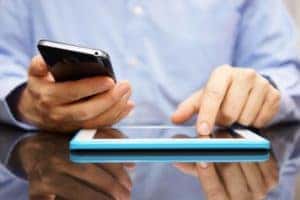 You can schedule an oil change for your Lexus NX with the technicians here at our service center. They're trained to address the needs of your Lexus model and can recommend other service it may require.
You can schedule your next appointment using our online scheduling form. Also, make sure to check out our current service specials, one of which may include an oil change. These specials are updated frequently, so you can check back to see if an oil-specific one has been added.
Schedule a Lexus NX Oil Change Today!
Lexus NX drivers near White Plains, Yonkers, or Scarsdale, NY, can schedule their next oil change with us at Lexus of White Plains. Our team will be happy to work with you to address this important maintenance need, and you're always welcome to schedule any additional service for your vehicle.
Contact our team today!
---