Lexus Reviews White Plains, NY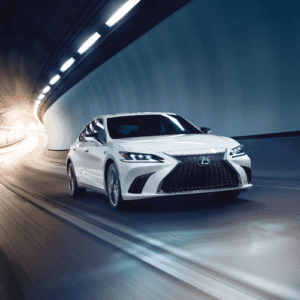 Welcome to Lexus of White Plains! When you're ready to begin the hunt for your dream car, one of the most important things you can do is conduct thorough research into your options. Our team has compiled a selection of helpful Lexus reviews to help you do so quickly and efficiently. You'll find all the information you need about each vehicle, and it's all listed on this page for your convenience.
What to Expect
Inside each of our Lexus reviews, you'll learn about the features and specs of the car, giving you the means to decide which is the best fit for your commutes around White Plains, Hartsdale, and Scarsdale.
Expect to learn details such as:
Fuel efficiency
Lexus trim levels
Standard features
Safety rating
Cargo capacity measurements
Why to Research Your Vehicle
Thoroughly researching all your car options is the best way to make sure that you'll love the car that you drive home with you. Whether you come in thinking you know just what you want, or you're starting at the very beginning with no idea which car you'll choose, our car reviews can help.
When you read a few reviews, you mind find that some models offer features that you didn't even know you wanted. Alternatively, when you start from scratch, you'll be able to use the reviews to narrow in on the models that best meet your criteria.
When you consult the Lexus reviews housed on this page, you'll save yourself many hours of researching on your own. Our team has already pulled together all the important information in one convenient place, saving you the hassle of doing so yourself. Plus, you'll save time at the dealership, because you'll have already learned so much at home.
Lexus Models White Plains, NY
If you have any additional questions about any of our Lexus models, simply pick up the phone and give us a call, and we'll be happy to address your needs. Every member of our team is an expert on each of our vehicles, and they can give you advice on which would best meet your needs on your drives around White Plains, Hartsdale, and Scarsdale. Contact us today for any additional questions.