Lexus RX 350 Dashboard Symbols

Lexus vehicles are highly sophisticated and technological advanced vehicles that are constantly helping make your drive safer as well as more comfortable and enjoyable. Part of the advanced design is their ability to continually monitor and assess the performance of various systems throughout the car.
When it detects a system is in use or there is some sort of malfunction, the Lexus RX 350 will alert you by flashing an icon on your dashboard. With a variety of Lexus RX 350 dashboard symbols, our team here at Lexus of White Plains wanted to help you know exactly what to do when you see one of these lights flash on while driving around White Plains, Yonkers, and Scarsdale.
Contact us today.
Warning Lights
When a red or yellow light come on the dashboard of your Lexus RX 350, your vehicle is making you aware of a malfunction that requires your immediate attention.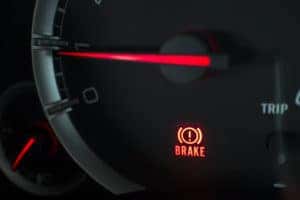 Brake Issue: There are various symbols that indicate there is an issue with your braking system. You will see either the word BRAKE on your dashboard or an exclamation point within a circle. It is important to get your car inspected to see if parts are worn out or there is another issue with your brakes. If you see the letters ABS, then your vehicle is letting you know there is a problem with the anti-lock braking system that will require professional service as well.
Take a look at our extensive inventory.
Charging System Warning: When you see an icon that looks like a battery illuminated on your dashboard, your charging system isn't working properly. This could mean your battery can have low voltage or there is a problem with the alternator. It's best to have your battery tested and possibly replace the alternator.
Electric Power Steering Warning: If there is an issue with the electric power steering system, an exclamation point next to a steering wheel will appear on your dashboard. You'll want to have your car serviced, so a trained technician can determine why the system isn't functioning properly.
Indicator Lights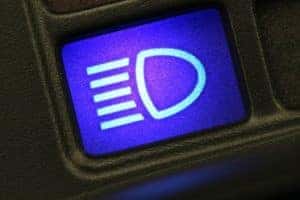 There are also a handful of other lights that may flash on your dashboard from time to time. These indicator lights are there to inform you when certain systems are activated and which current settings are being used.
Some of these you may already know like your turn signal indicator and high beam indicator. Others include icons let you know when one of the driver-assistive systems is in use. This includes when you see a car above a speedometer, which signifies when the radar cruise control is activated.
The Lexus RX 350 will also keep you aware of the driving mode you are in. By displaying the word ECO or SPORT, you will always know what select mode you're currently driving in.
Let Our Technicians Help!
If you see these or any other warning light on the dashboard of your Lexus RX 350, you can bring your vehicle to our service center here at Lexus of White Plains. Schedule an appointment today to let our trained technicians quickly diagnosis the issue and come up with a solution to get your RX 350 back to operating properly and safely out on the roads of White Plains, Yonkers, Scarsdale.