Lexus vs Acura

A luxury driving experience is something that many White Plains, Yonkers, and Scarsdale, New York, drivers seek. However, do you know where to turn for a luxury car? You may be researching different brands to find the perfect fit for your lifestyle. We want to assist you through the process.
The Lexus of White Plains team is here to compare two popular luxury brands. The Lexus vs. Acura debate is a popular one among drivers and it's up to you to decide which you prefer. Let's take a closer look at these two brands, what you can expect out of them, what they stand for, and what luxury really means.
Read on for more information!
---
Lexus vs Acura: History

The luxury division of Toyota, Lexus has been on the scene for over 30 years. First established back in 1989, it all started with a sedan, which was originally named the "F1." It ultimately changed the luxury car segment and today, that sedan is the Lexus LS.
LS stands for Luxury Sedan and that moniker rings true. It's still one of the most popular models in the lineup, impressing drivers with top-tier performance and design.
Lexus History
Today, you'll find all kinds of models in the Lexus lineup, so you'll have the right ride, no matter your lifestyle. These include popular SUVs, like the NX and the RX, with third-row options for those who want to enjoy opulence and host a crowd at the same time. With such expansive choices, your opportunities are limitless.
For the most part, Lexus vehicles are produced in Japan, though some models are made in North America too.
Acura History
As the luxury division of Honda, Acura has been a well-known brand since 1986. Their first vehicle created, the Legend, was a full-size sedan. The brand went on to experiment with its luxury models, which include the NSX, a sports car. The brand's first-ever SUV, the MDX, which was introduced in the early 2000s, remains a popular option.
---
IIHS Top Safety Pick Victories

Vehicles that perform up to specific standards qualify for the Insurance Institute for Highway Safety (IIHS) TOP SAFETY PICK award. This honor has been given out since the 2006 model year, while the TOP SAFETY PICK+ award has been given out since 2013. The awards identify which cars are the best choices for safety and that's important—we always want to keep you and your passengers safe.
When you look at their track record, it's hard to ignore what the Lexus brand has accomplished. The IIHS has given a vast assortment of awards to Lexus vehicles over the past few years and the brand has consistently proven itself to be a strong contender in prioritizing safety.
Take a look at some of those honors below.
Lexus Top Safety Picks
Three vehicles under the Lexus umbrella received the TOP SAFETY PICK+ award for 2019: the ES 350, the UX, and the NX. The 2020 RX won the TOP SAFETY PICK award.
Three more 2021 models won TOP SAFETY PICK+: the ES 350, the IS, and the NX. The RX and UX also came in hot, winning 2021 TOP SAFETY PICK awards as well.
Acura Top Safety Picks
In comparison, only one Acura model was able to claim an award in 2019—the Acura RDX, which received a TOP SAFETY PICK+ award.
---
Lexus vs Acura: Specifications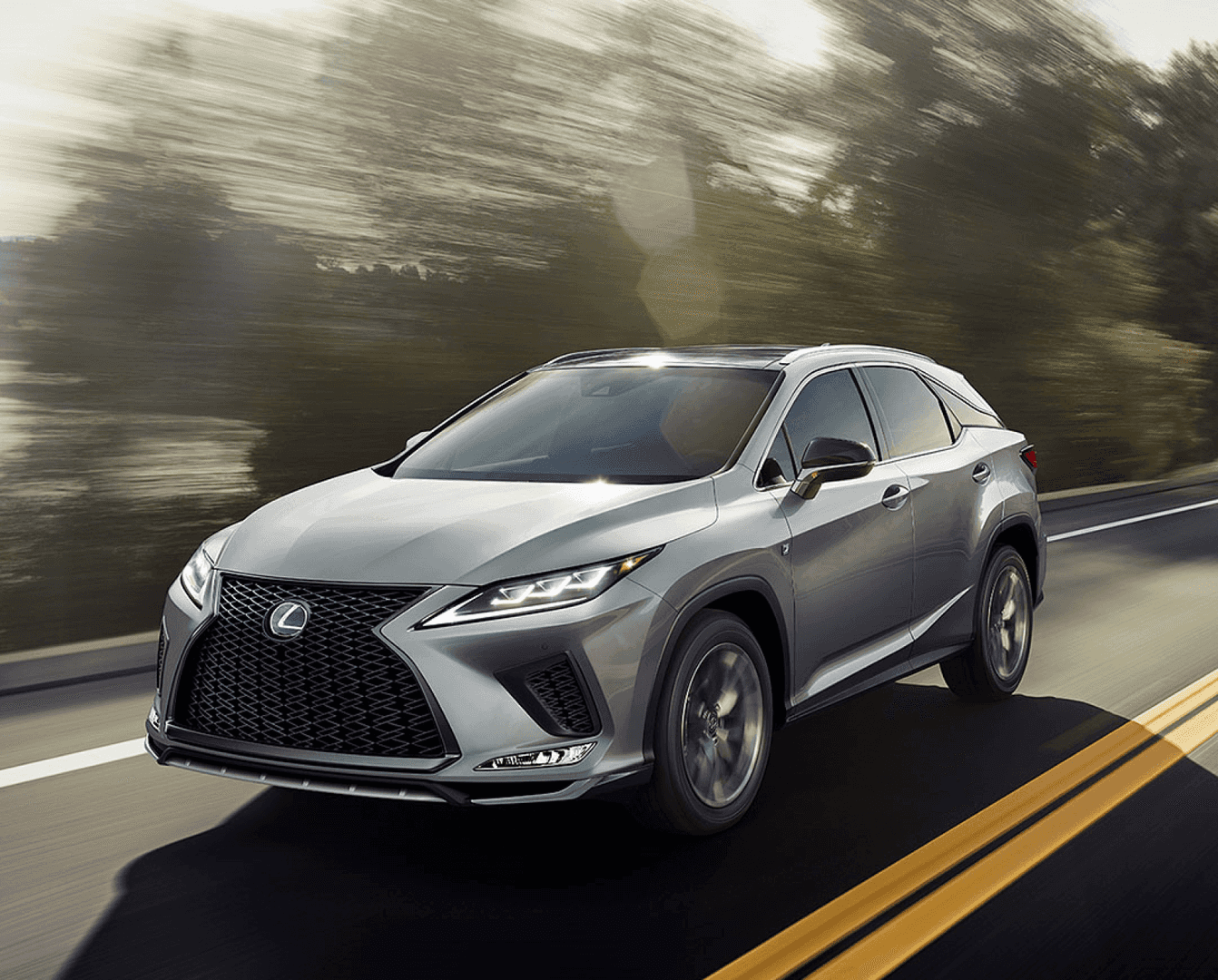 We've learned a little about these brands' histories. Now, let's get a closer look at the extra perks that come with driving a vehicle from each brand.
Power under the hood is always significant, as you need a car that will take you where you need to go. When it comes to performance, who pulls ahead?
There are plenty of sleek, impressive vehicles to compare. If we analyze the Lexus RX, a luxury crossover, how does it line up next to the Acura RDX?
Some of the RX's standout key features include:
295-horsepower V6 engine
Apple Carplay® integration
Class-Leading Lexus Safety System+ 2.0
In contrast, when it comes to power under the hood, the Acura RDX runs on a 4-cylinder engine, with a slightly lower 272 horsepower.
If you like more robust engines, looking at it strength-wise, Lexus wins the race.
The RX also takes the trophy when it comes to towing capacity. If you need to heft gear, Acura falls somewhat short, with only 1,500 pounds of towing capability.
To hook up that trailer or take your boat out to the nearby lakes, Lexus is the better choice—you can take advantage of 3,500 pounds when properly equipped. You can add on the tow package to make hitching and loading even easier.
---
Complimentary Maintenance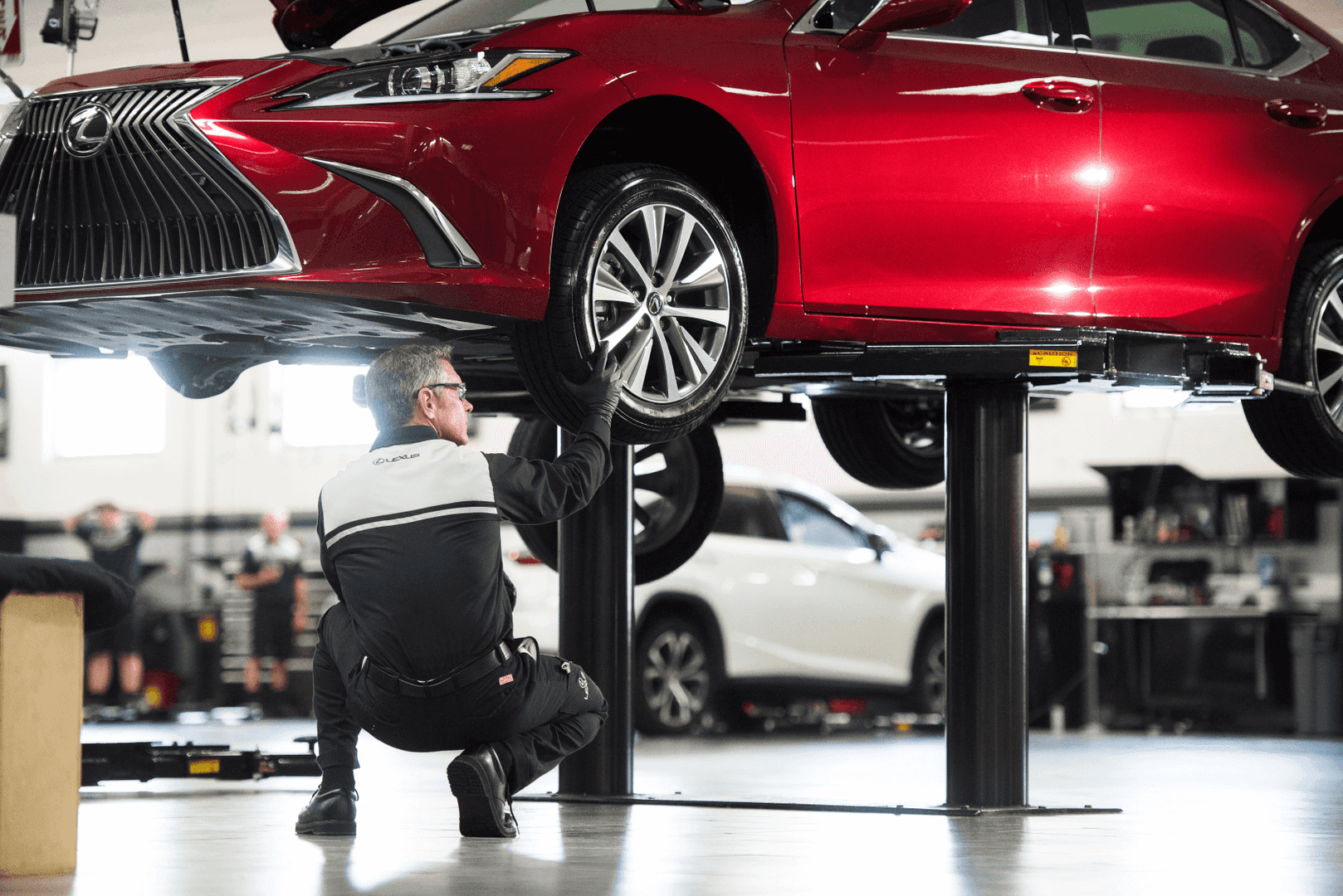 Okay, so you have your car. Now, it's time to take care of it. How do you go about doing that?
Well, if you've selected a Lexus, you've chosen wisely. You also have us here to assist. Purchase a new Lexus from our dealership and get complimentary first- and second-scheduled maintenance visits included.
At the 6-month/5,000-mile mark and 12-month/10,000-mile mark, complimentary maintenance will be taken care of by our experienced Lexus service technicians. That's the kind of peace of mind every driver deserves to have.
If you're driving an Acura, you aren't afforded complimentary maintenance on your first two visits—you'll need to pay out of pocket for it. Drive a Lexus and those first two maintenance visits are on the house.
Convenient, right?
---
Lexus vs Acura: The Luxury Car Verdict
Now that we've shed some light on Lexus vs. Acura, have you chosen a favorite? These two luxury brands both bring a lot to the table. However, there's a clear winner between them. Lexus is the front-runner that can supply you with a set of wheels you'll love.
You might be ready to make a trip to Lexus of White Plains. We serve White Plains, Yonkers, and Scarsdale, NY, drivers searching for their next luxury vehicle.
Make it a Lexus. Come visit us today!