Local Spotlight: Manor Bagels Café

As the adage from our childhood goes, "Secrets, secrets are no fun. Bagels, bagels help someone." (Okay, we may be misremembering how it goes.) Still, the message remains truer than ever: If you know a good bagel spot, why not share it with the world?
Take a drive and head to Manor Bagels Café in downtown Yonkers, NY. This shop is well-versed in what it takes to make a mean bagel—and how to pair it with a perfect meal. Let's dive into their menu.
Bagels with Personality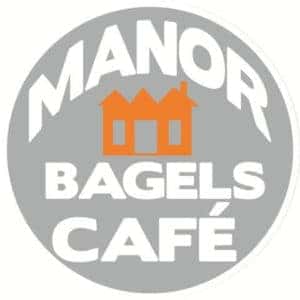 Founded in the heart of downtown Yonkers, Manor Bagels Café doesn't play shy when crafting its delicious namesake on a daily basis. The founder, Michael Grant, acted on his passion to create a business that tastes great and gives back to the community around him. Seeing as this was an excellent opportunity to build relationships, his bagel shop was born.
Open for breakfast, lunch, and dinner seven days a week—you're destined to find more than one item to remember fondly. You can order your bagel as-is or toasted, alongside a plethora of jellies, spreads, and dips. Their bagel options include Sesame, Cinnamon Raisin, Pumpernickel, and Egg, and they offer delicious bialys as well.
If you're especially hungry—or need to feed your office—you can order the Manor Baker's Dozen. Your 13 bagels come with several spread options, including butter, jelly, and plain and flavored cream cheese.
There's More On the Menu, Too
Some cities slice their bagels vertically, and others don't. At the end of the day, a bagel is a bagel, is it not? Regardless of how you eat your Garlic or Everything bagel, you can never go wrong in picking a delicious side to go with it. Manor Bagel Café has a memorable full menu to choose from, and we think you'll be delighted no matter your pick.
For breakfast, you may want to try the Belgian Waffle Supreme with eggs and turkey bacon. You can't go wrong with the Western at lunch—a sandwich with roast beef, cheddar, grilled onions, steak sauce, turkey bacon, lettuce, and tomato. Then, when snack time rolls around, create your own salad and pair it with a delicious daily soup.
Additionally, their catering menu is ready for any event you need them for. Outside of the food you order, you'll get platters, plates, cutlery, napkins, tablecloths, and cups. Choose from an assortment of bagels, egg wraps, sandwiches, salads, and even coffees and teas! You're set for a delicious occasion.
Start (or End) Your Day With Delicious Bagels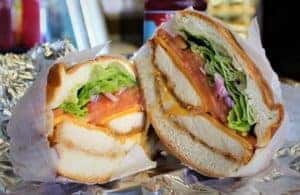 If we've heightened your appetite, you're welcome! No matter the time of day, bagels are always a delicious go-to treat—and we want you to take part in the finest Yonkers has to offer! Grab your keys, wallet, and phone, and head over to Manor Bagels Café!
While we understand just how tempting every menu item may sound, you can never go wrong with your favorite! Eat up and feel the bagel love.