Community Spotlight: Mario's Pizza and Restaurant

---
Mario's Pizza and Restaurant is, as their tagline says, "more than just a pizza." In fact, they have an extensive menu of subs, salads, sandwiches, pizza (of course), calzones, and more. They will even cater for your next big event!
Mario's Pizza puts the utmost effort into using only the freshest ingredients and training their staff to have extensive knowledge of those ingredients and how they are prepared.
---
More Than Just Pizza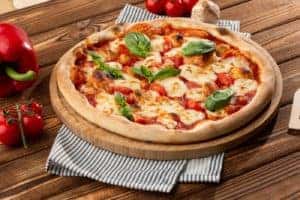 Mario's Pizza serves its pizza New York style, meaning thin crust, melty cheesiness, hot out the oven, and just the right amount of decadent greasiness. The crust is deliciously flaky. If you're looking for a customer favorite, the buffalo chicken is especially popular here. It is juicy, with the right amount of kick to it. You can have it on your pizza or in a roll.
Speaking of, Mario's Pizza serves much more than just pizza. They have hot and cold rolls, heroes, wraps, and entrees such as the veal parmigiana. You and your whole family will have lots to choose from, so even the most meticulous eater will be satisfied. You can dine in, order take-out, or have your meal delivered. The service is always friendly, conscious of customers' needs, and speedy. They care about what you want and about ensuring you have an excellent experience.
As mentioned previously, they also do catering! Catering options include the half party tray, which serves 10 to 12 people, and the full party tray, which accommodates 20 to 25 people. Just like their restaurant menu, customers have diverse and extensive options to choose from for their event. Chicken wings, zucchini sticks, salads, pasta, and chicken Francese are just some of the choices one has when ordering catering from Mario's pizza.
---
Perks of Being a Loyal Customer
Mario's Pizza cares so much about their regulars that they have developed a club for them! You can quickly sign up online via their website. Joining the club means you will have exclusive access to coupons, promotions, and early updates on upcoming events, so you can secure your spot before anyone else.
Go VIP and join the club after you treat yourself to all the tasty things Mario's Pizza offers. Not only is the food excellent, but the attention to customers adds to their distinction as a truly outstanding restaurant.
---
Delight Yourself and Your Family at Mario's Pizza!
Mario, the owner of Mario's Pizza, has genuinely fine-tuned the art of a successful restaurant. He understands what goes into satisfying customers. Hint: it's not just good food. Fresh ingredients, service that goes above and beyond, a knowledgeable staff, loyalty rewards, and developing multiple options to order have ensured the success of this local pizzeria and restaurant. They treat every customer like family. The atmosphere is casual, and whether you stop in for take-out, sit in, order delivery, or reach out with a catering inquiry, you will be in for a treat.
Check out their Instagram to see how mouth-watering their food truly is. Or follow them on Facebook for the latest news.
---