Oil Change near New Rochelle NY

Life in and around New Rochelle is constantly on the move. There's always something new and exciting to experience, and your car should always be ready to help you make new discoveries. That's why at Lexus of White Plains, we offer oil change service near New Rochelle, New York, that's comprehensive and convenient.
Learn about our service here then contact us to schedule your next maintenance interval.
Meticulous Oil Change Service
---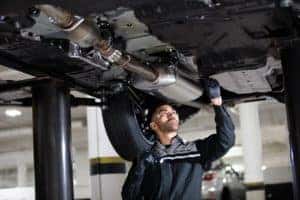 Oil is the lifeblood of your car. It keeps the components in your engine lubricated so that they can move freely. When it gets old and saturated with foreign materials like dust and dirt, it can slow down your engine's performance.
Luckily, the technicians at our dealership are fully equipped to handle your oil changes promptly and efficiently. Their work will consist of removing and replacing your old engine oil along with the oil filter.
With a new filter, your engine oil will be cleaned of debris each time it circulates through your engine. This will help to keep it clean until your next maintenance interval, which will be between 5,000 and 7,000 miles according to typical recommendations.
Full Service for All Your Maintenance Needs
---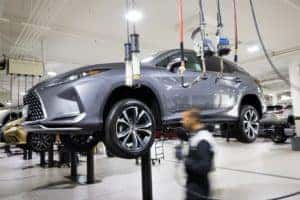 Oil changes aren't the only types of service that our experts will take care of for you. Just look in your vehicle owner's manual to find out how often you should have the other systems in your car looked at, and we'll help you stay on track with your:
Brake checks
Fluid checks and replacements
Battery replacements
Our factory-certified technicians are pros when it comes to repairing and maintaining Lexus vehicles in top shape. They are familiar with every model in the Lexus collection and are exceptional in their ability to diagnose and fix any issues.
To make repairs and maintenance even more convenient for you, we offer Lexus service coupons. Ask about them when you schedule your appointment so that you can get the most out of your visit.
Keep Enjoying New Rochelle Ny
---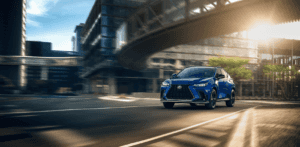 Each time you complete service with us, you'll be freshly equipped to tackle the roads and your favorite activities. You may not only need a calendar to keep up with your maintenance intervals, but you may be able to use one for your recreational plans too!
You're in one of the oldest and most historic towns in the United States, so enjoy sites like the Thomas Paine Cottage Museum. Commemorate the roots of democracy there and celebrate his legacy at the museum's annual festival.
Also, why not go sailing from one of the many docks around town and catch waterfront views of the surrounding skylines. Dinner on a Dine and Sail tour could be the perfect ending to a day of adventure.
Schedule Your Next Oil Change near New Rochelle NY
---
With so much to see and do here and in the city just outside our borders, your next oil change near New Rochelle, NY, is essential. Let the experts at Lexus of White Plains take care of your vehicle so you can fully enjoy getting out and about.
Contact us to schedule your oil change today!
---