Taste of the Islands at Sunset Restaurant & Bar

When you watch the sun descend into the night sky, you may feel a sense of peace because of the beauty you just witnessed. When you enter the Sunset Restaurant and Bar, you can feel that same sense of relaxation, and be hypnotized by the fragrant blends of spices permeating the dining area. Experience a taste of Caribbean and Dominican cuisine and culture every sunset at Sunset.
---
Sunset Makes History
Owner Domingo Moronta, who was raised in the Dominican Republic, came to America in 1994. He opened his first restaurant, Domingo's Pizza and Deli, at that time, but always dreamed of opening one that focused on his native cuisine and felt like home. In 2019, his dream came true—and Sunset opened its doors.
Domingo feels that his exposure to local cuisine as a youth in his home country heightens his ability to offer diners a uniquely authentic experience. Couple this with the skills honed at his first restaurant, and you have a recipe for success. Sunset promises the freshest fusion of flavors from the islands and keeps the Caribbean and Dominican spirit alive.
---
Island Dining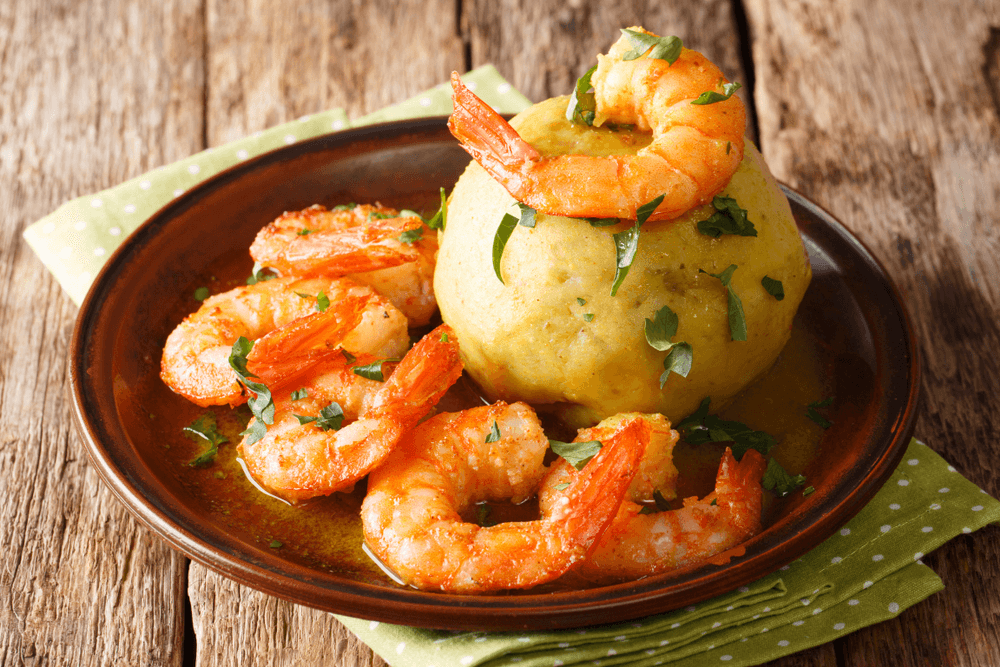 While the Sunset menu displays an array of traditional Caribbean and Dominican dishes, the owner knows that a member of your party may want American fare, too. His goal is to please his diners, so he offers the best of both worlds and came up with appetizer-sized portions, giving a taste of the islands to those not ready to dive in.
Try the specialty of the house, the popular mofongo, a Caribbean dish made of mashed green plantains accompanied by shrimp, beef, chicken, or vegetables. Diners cite the seafood mix version of mofongo as a favorite. Along with the plantains, you get fresh octopus, lobster, and shrimp. If you're too shy to try the whole entrée, order the mofongo trio sampler, which lures you in with its enticing flavors.
Other popular dishes include the churrasco a la parrilla, a grilled skirt steak bathed in bright and tangy chimichurri sauces. One of their other culinary highlights is the traditional Cuban sandwich made with a spicy chipotle mayonnaise. Many other superior dishes, such as the savory roast pork and the crunchy coconut shrimp, also appear on their menu.
---
Drinks that Turn Into Dinner
If you want to stop by Sunset for relaxation in a glass, order a beverage from their extensive menu at the bar. From flavor-laden mojitos to a range of luscious margaritas like passionfruit, the bar invites you to linger longer. Just beware—those sparkling, mouthwatering drinks could turn into dinner!
---
Stop By for a Slice of the Sunset Restaurant and Bar
Perk up your palate with a taste of the islands at Sunset Restaurant and Bar. To plan what you want to order in advance, take a glimpse on Instagram for exclusive dish pics.