Get Fit at THE ARENA Personal Training Center & Fitness Studio

Whether you're trying to become the hero of the beach or just looking to tone up, THE ARENA Personal Training Center & Fitness Studio is your destination! They offer an experience that can't be tried elsewhere, thanks to their highly educated and certified staff. So, if you're near the White Plains, NY, area and want to pump that iron, THE ARENA is there for you!
---
THE ARENA Personal Training Center & Fitness Studio Difference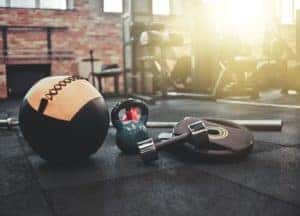 You might be wondering what sets this gym apart from others. Well, for starters, they put a heavy emphasis on thoroughly training their staff. The CEO makes sure they received cutting-edge education in fitness and fitness equipment. No matter your experience level, there's always a knowledgeable guide to help you out.
They also believe that open space is more than just filling a room with machines. Their stock of equipment includes free weights, bands, balls, and cable machines. This equipment provides each user with a unique experience, giving them the freedom to reach maximum strength and flexibility with safety. Also, their cardio equipment is state of the art.
For those folks who are thrifty, THE ARENA offers an attractive deal. Unlike at other gyms, there's no initiation fee to join. All you need to do is sign up, and you're good to go! The monthly membership is low, so you'll never need to worry about affordability. If you're interested, the staff encourages you to contact them for a free gym pass and more info.
---
Services at the Gym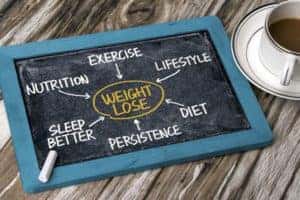 There is a wealth of opportunities at THE ARENA. They offer a wide selection of fitness options designed with you in mind. Let's take a quick look at a few!
At the top is Personal Training, which covers a few subsections of its own. There are Tone and Sculpt, Circuit Training, and Injury Prevention and Rehabilitation. Each module is client-focused so that you'll receive the kind of training that's best for your current fitness level.
The next focus is on Weight Loss & Wellness. While the above might be more muscle based, this is a more holistic approach. Weight loss is addressed by two options: the gym's own weight loss protocols, and its affiliation with a doctor-supervised program. No matter the option, the staff are here to help you reach your weight loss goals.
Lastly, THE ARENA offers Virtual Training. This is like other personal trainer options, except it's done via webcam and from the comfort of your home. This distanced approach allows you to safely reach your fitness goals while also giving you control of your workout space. Sometimes making it to a gym isn't in the cards, but Virtual Training still gives you a way to get fit!
---
A Virtual Library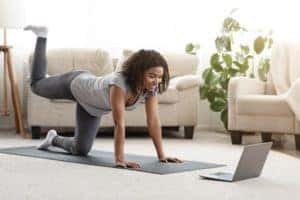 As we mentioned above, sometimes the best place to get fit is at home. THE ARENA Personal Training Center & Fitness Studio offers different media to you on their website to help your journey. From videos to articles, they cover a wide area of fitness topics.
From balance to stretching, their digital library supplies you with the tools to make positive changes. Sometimes what you need is education, and the supply of articles directly addresses that. So, as you can see, THE ARENA is so dedicated to helping you get fit that location isn't an issue!
Get Fit Today!
If your destiny is the beach or adding another mile to your run, THE ARENA Personal Training Center & Fitness Studio is here for you. The next time you're near the White Plains, NY, area, and feel the need to get fit, it's time to ring up and ask about that free pass. For more information, you can check out their Facebook, Twitter, and Instagram profiles.
---