What Are the Speed Ratings on Tires?

If you're a car owner, you may have never peeked closely at your tires. However, they can provide a wealth of information if you get up close and personal with them. On your tires, you'll find a tire speed rating, which lets you know the max speed the tire can handle.
Looking for new tires? Visit our tire store.
It's important to always drive the speed limit in White Plains, Yonkers, and Scarsdale, of course. However, let's take a closer look at speed ratings and what they can tell you.
What the Tire Speed Ratings Tell You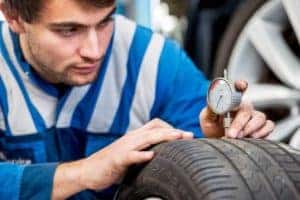 Tire speed rating can be found on the actual tire itself, and it's easy to find, too! Just scan over to the final character in the tire size code. An example code might say "P205/60R16 82S." The speed rating would be "S," which means the maximum speed the tires can handle is 112 MPH.
Interested in a new Lexus model? Check out our extensive new inventory.
Speed ratings are thanks to the Autobahn in Germany. Many stretches of the road do not have speed limits, but of course, it's important to follow the speed limits here in America while driving.
The "S" rating is a common passenger car and van rating, though there are some tires which may have a "T" rating, which increases the limit to 118 MPH. You may see even higher ratings on sports cars.
It's About More than Just Speed
It's important to realize that speed ratings aren't always about speed. It's true. Ride comfort, wear, and cornering ability matter, too. Usually, the higher the speed rating is, the better the stopping power and grip will be. You might not get the same tread life, though.
Looking to schedule a service appointment? Visit our service center today.
You might be wondering where to find tire size and speed ratings. Look for tire size in the following places:
The owner's manual
Driver's side door jamb
Glove box interior
Gas tank hatch
If you still have the original tires on the vehicle, the tire size and speed rating can be found on the tire sidewall. No matter where you're looking, there will be some information to decipher, so look to the sequence of letters and numbers to find it.
Be Sure to Take Care of Your Tires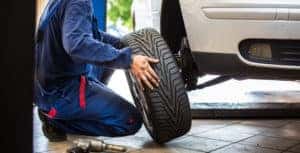 You won't get very far on the roads without a solid set of tires, that's for sure. We have tires from name brands you've come to trust, and we'll ensure we have the ones that are the right fit for your Lexus.
There are some things you can do at home to take care of tires. Keep the tires at the proper pressure to ensure the best possible fuel economy and performance. A tire rotation should be handled as laid out by your manufacturer, be it Lexus or another automaker. We'll be happy to take care of that rotation for you.
If you've got a flat tire, we'll do our best to repair it. However, if the tire cannot be saved, we'll be sure you find a great replacement.
Tire Questions? We're Here to Help
If you have any questions for our staff about speed rating on your tires, or even to learn how to check coolant levels, feel free to get in touch with us here at Lexus of White Plains.
We're proud to serve White Plains, Yonkers, and Scarsdale drivers, and look forward to having the chance to serve you.