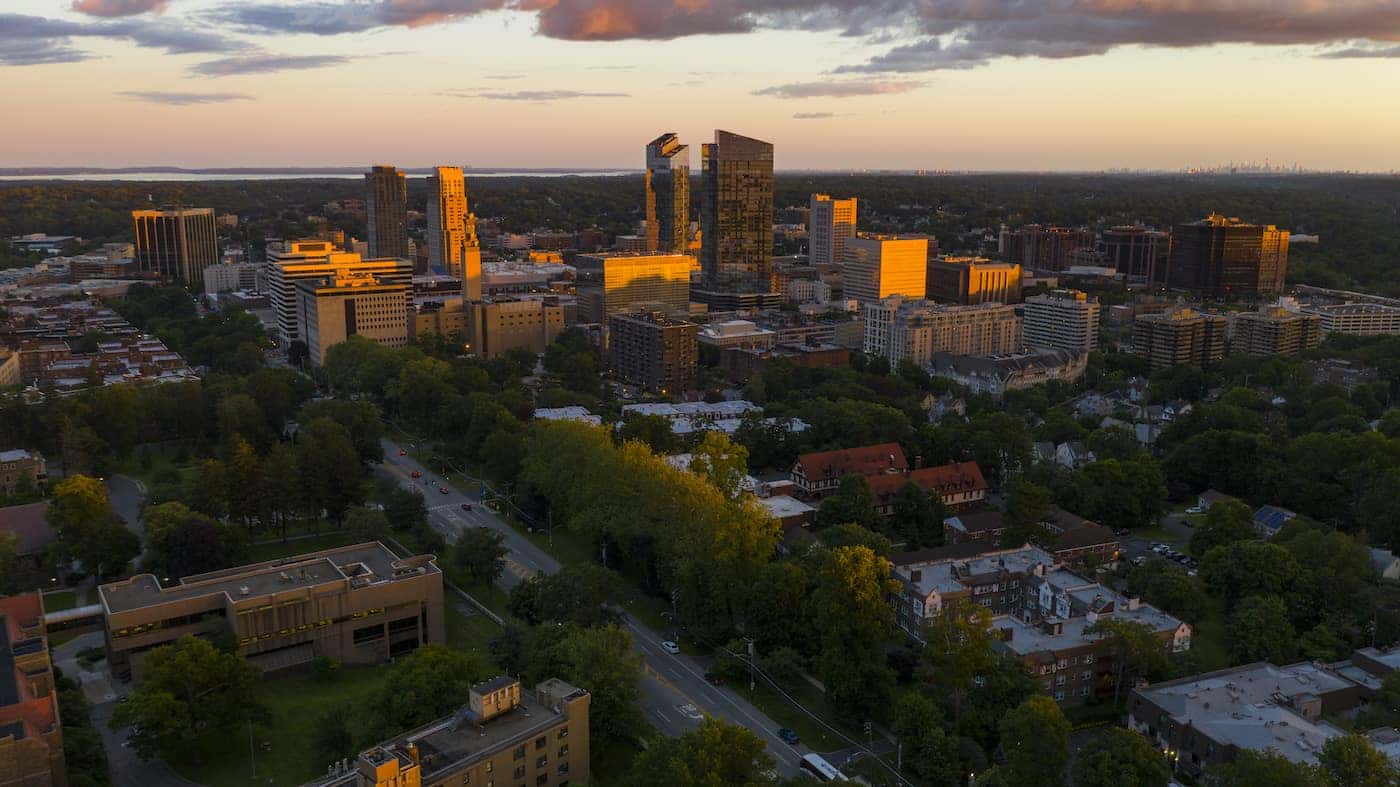 If you're in the Scarsdale or Bronxville area, why not take a trip to White Plains to experience something new? There are so many things to do in White Plains, NY that there's something for everyone. So whether you want to see a show with friends or explore the park with family, you'll never get bored with the many things to do around White Plains, NY.
The Westchester
From Louis Vuitton to Apple to Crate & Barrel and more, the Westchester is your one-stop-shop for all things retail in the area. Customers flood in from neighboring cities like Bronx every day, proving that it isn't your run-of-the-mill mall. Featuring amenities like children's play places and valet parking, the Westchester was built to accommodate your every need while introducing shoppers to over 150 shops throughout its elegant facilities. Don't miss out on the Savor Food Hall when you need to refuel!
Saxon Woods Park
When you want to get out and enjoy the fresh air, Saxon Woods Park is one of the best things to do in White Plains. This popular nature spot covers 700 acres of gorgeous trails and breathtaking scenery, but that's not all. This park also has plenty of manmade amenities like an 18-hole golf course, mini golf course, the county's biggest swimming pool, a children's aquatic playground, and more. Pet-friendly and ADA compliant, Saxon Woods Park is welcoming to everyone.
White Plains Farmers Market
The White Plains Farmers Market is a great place to pick up a local keepsake or gifts to take home to Hartsdale. Local vendors from New York to Pennsylvania come to this pop-up market to offer up handmade and homegrown goods directly to the people. So whether you want vine-ripened tomatoes or freshly-made baked goods, you might be surprised by what's on the menu at the White Plains Farmers Market.
White Plains Performing Arts Center
Ready for a show? The White Plains Performing Arts Center always has something new and exciting on the schedule. Take your kid to see a live musical or enjoy a fun date night with a concert. The company also offers tons of educational opportunities for youth, including workshops and classes to hone creativity. So your ticket not only covers a great show, but also helps inspire young talent to grow!
Visit White Plains Today
Now you have a better idea of what to do in White Plains, NY, but where do you go for all of your automotive needs? Look no further than Ray Catena Lexus of White Plains, one of the premier Lexus dealers in the NJ and NY areas. Not only do we offer all things Lexus in White Plains, but we also provide world-class service and financing. Contact us in White Plains with any questions!